LAXMI GROUP
Founded in 1992 and since then we are exporting hundreds of containers of furniture made out of hard wood & various mix metals and chandeliers every year on exclusive basis to Europe, U.K, USA, South Africa, China and Australia.
Our manufacturing operations and showrooms are based in Jaipur (Rajasthan). The wood is sourced directly from the forest department, which is chemically seasoned at our seasoning plant. With our flexible approach to concept and design, our in-house designers design products to embrace both contemporary and traditional style.
We cater to international quality, standards and lifestyles. We are leading Manufacturer and Exporter of Indian Handicrafts, Wooden Furniture, Wrought Iron Ware & Chandeliers.
We have the world class in-house facility for making of quality wooden and iron furniture. The work place employees over 650 skilled craftsmen, who amongst other things also bring with the famed and age old tradition of craftsmanship.
We are proud to have the world class seasoning kilns from Singapore and the main control panel from Denmark because of which Laxmi has an edge over its competitors. We have the capacity of seasoning 700 CBM of wood every month . We have different programmed for different species of timber which helps us to get ultimate results of seasoning. We have a fully equipped machine shop where we have all the machinery required to make any kind of furniture from a small table to a big cabinet. We are capable of making any kind of furniture with all the machineries like wide belot sander, copy shaper, CNC router and many more to give you wonderful quality. We have a very fine metal division in our factory which has helped us to take the quality to the next level in the last 3 years. MILD STEEL and STAINLESS STEEL where we use the finest forms of welding which is MIG WELDING for MS and TIG WELDING for STAINLESS STEEL.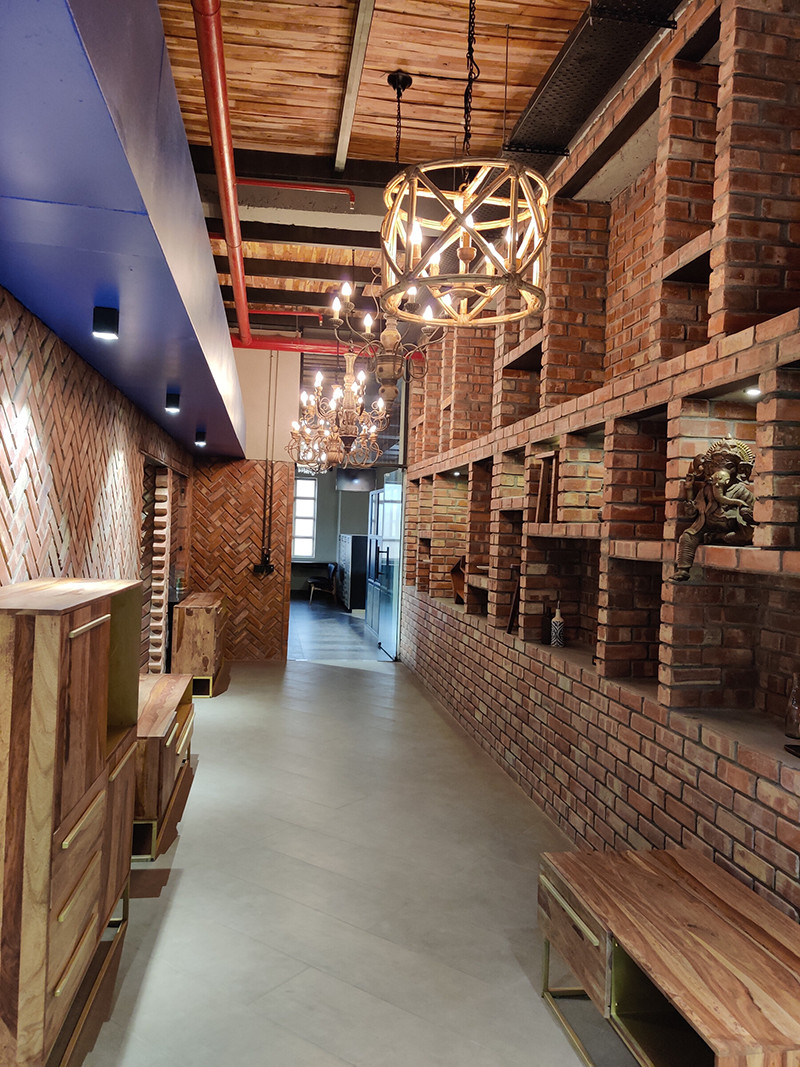 WHY CHOOSE US
OUR COMPANY PHILOSOPHY IS BUILTAROUND 2 SIMPLE IDEALS; QUALITYAND RESPONSIVENESS. OUR SERVICECOMMITMENT HAS RESULTED INREPEAT BUSINESS, REFERRALS ANDLONG TERM RELATIONSHIPS WITHHUNDREDS OF CLIENTS ACROSS THEWORLD.
YOU GET VALUE FOR MONEY WHENYOU BUY FROM US.
YOU GET A PROFESSIONAL SUPPLIERWHO KNOWS HOW PRECIOUS YOURTIME IS.
WE ASSURE YOU FOR THEEXCLUSIVITY OF YOUR DESIGNS INYOUR COUNTRY.
YOU DEAL WITH A COMPANY WHO ALWAYS GIVE MORE EMPHASIS ONSOCIAL PRACTICES IN INDIA.
QUALITY MANUFACTURING USING QUALITY MATERIALS AND PEACE OFMIND BY ASSURING WHAT YOU SEE ISWHAT YOU GET.
A DESIGN TEAM WHO CAN WORKWITH YOU AND CONSTANTLY DEVELOP NEW PRODUCTS IN LINEWITH YOUR CUSTOMER BASE/MARKET.
Our product-mix includes furniture's and chandeliers for Living Room, Dining room, Hallway, Home offices, Lounge and Bedrooms. Which includes DiningTables, Coffee Tables, Side Tables, Chest of Drawers, Drinks Trolleys, Media Units, TV Stands, Sideboards, Drinks Cabinets, Shelving, Bookcases, Bedside Tables, Consoles, Desks and Dressing Tables, The Company offers a huge range of over 4,000 internationally designed products to its esteemed customers today.
We specialize primarily in development of exclusive samples as per the need of the buyer in addition of having an enormous range of our creation, which depicts the art of India, blended with a mixture of present-era. To ensure world-class quality, every product is thoroughly checked at various stages of production from casting to packing. We have specialists who have the calibreto innovate the finest in the world, to give it a touch to make your choice a special one. Containers are stuffed at both inland port and at the factory siteunder the supervision of experts.
At Laxmi the customer satisfaction continues to grow as we continue to be creative and our professional attitude has not only equipped us to achieve total customer satisfaction but has also enabled us to ensure repeat ordersfrom our clients.
We attend to each detail of our clients' needs - from the inception of the idea to the time that the shipment reaches the destination to getting invaluable feedback on how well the goods are received in their markets.
QualityPolicy
Seven steps QC process which ensure that each and every piece is checked at particular department and then once QC is passed it is transferred to otherdepartment for further process. Before packaging we have strict quality check processes which every time is available with management because QC isdone on online platform.
Clients
Working with various retailers and importers world-wide in which major of ourexport is towards European countries, Australia and America.
ProductionCapacity
Capacity to produce 50 x 40' ft HQ containers every month and by next year itwould be double of present capacity as Laxmi Group is in process of adding one more world class facility.
Designs
A young team in house designers which work day and night to come out withbest designs in the world for our prestigious clients.We approach designing our product with three equally important factors inmind which is beauty, utility and longevity. These points are critical to us, asthis is a step towards a sustainable business.As furniture and lights (chandeliers) are always seen first, it must visually spark something in the imagination or soul.
We have been awarded for highest growth in the exports of wood ware in2005-2006.